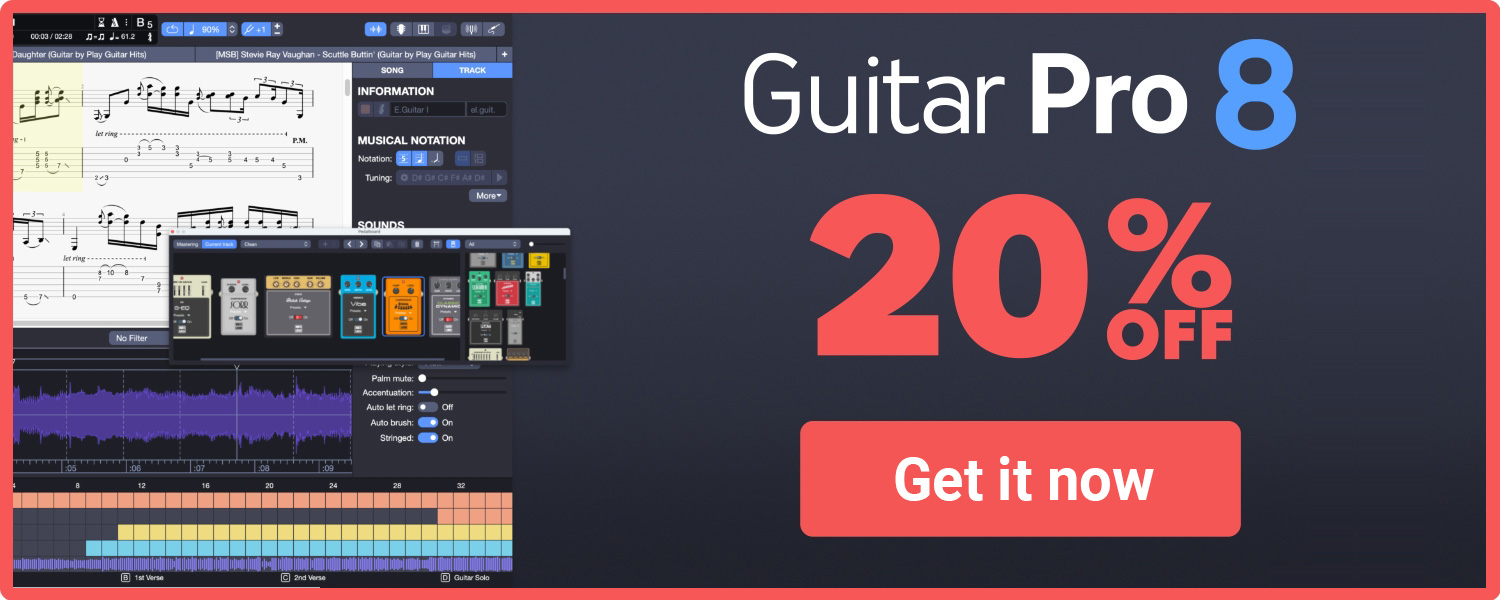 Guitar Pro Tabs
Welcome to Guitar Pro Tabs, a community powered site where finding tabs for your favorite singers/bands is quick and easy. Use the search function at the top of the page if you know what tab you're looking for, or use the navigation bar above if you just want to take a look around!
Most popular tabs
Most recent tabs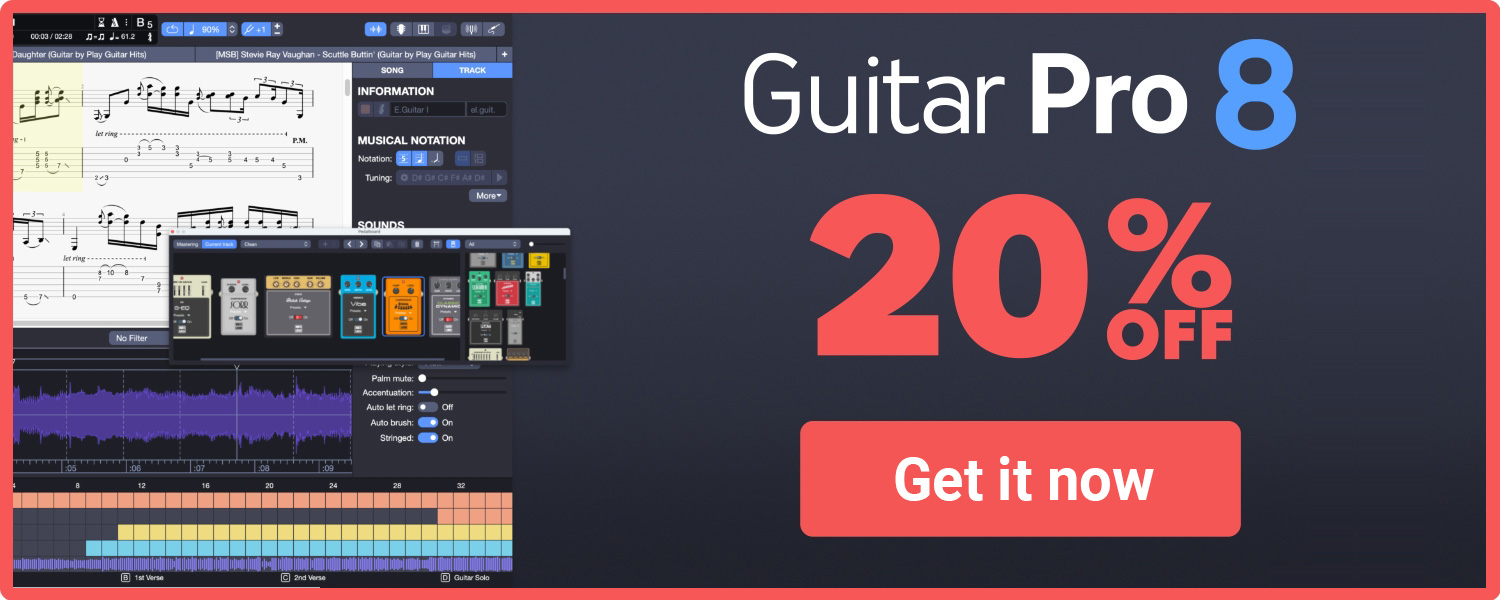 Recommended Lessons
Get 20% off Guitar Pro!
Get 20% off using our exclusive promo code, guitarprotabs at checkout!
Disclosure: Please note that some of the links on our website are affiliate links and we get compensation should you decide to purchase via our link.