Donate to Charity
We at GuitarProTabs.org have decided to dedicate a small proportion of our website to raise funds for various charities.
At the time of writing, around 110,000 unique visitors visit our website on a monthly basis. We feel that we should use that traffic to do some good in the world. For example if 0.1% of the visitors donate $5 each, that'd be $500+ we could raise in a month! This is a very optimistic estimate, but it gives a good idea of the potential.
We'll periodically be changing the chosen charity, so keep your eyes peeled!
Our Current Chosen Charity

Donate £0.00 donated so far!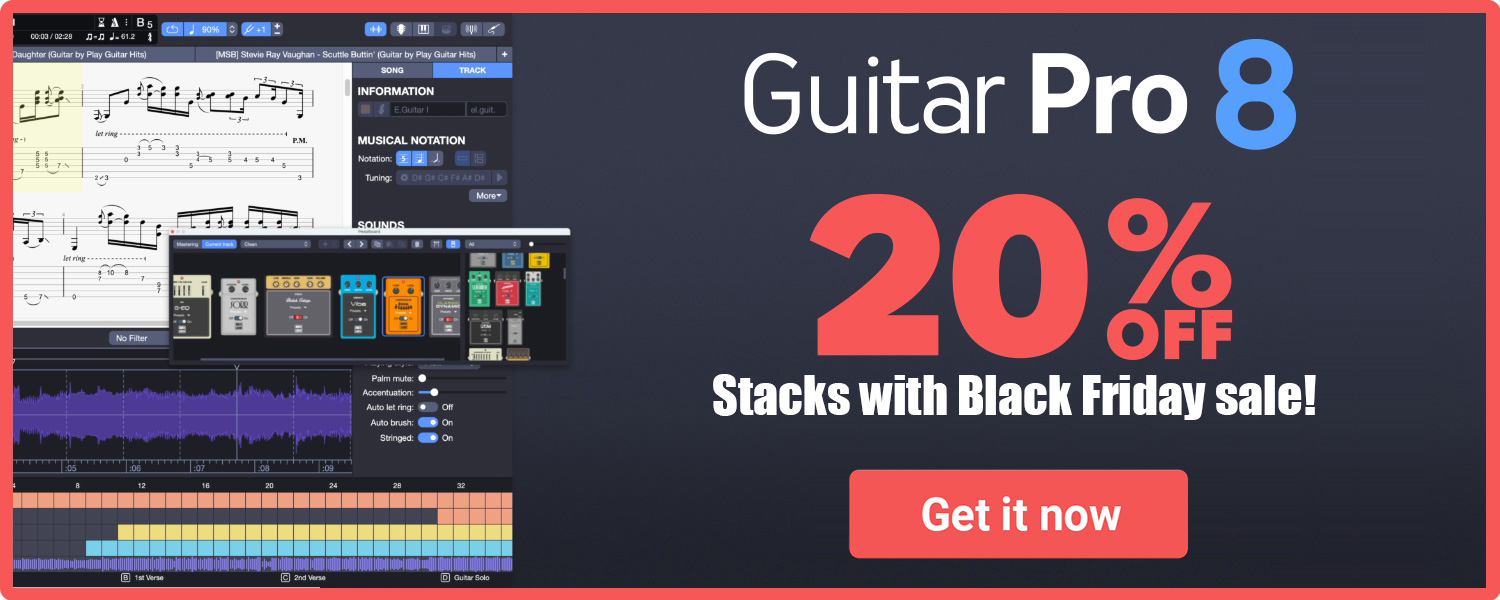 Recommended Lessons
💰 Get 20% off Guitar Pro!
Get 20% off using our exclusive promo code, GUITARPROTABS at checkout!
Disclosure: Please note that some of the links on our website are affiliate links and we get compensation should you decide to purchase via our link.